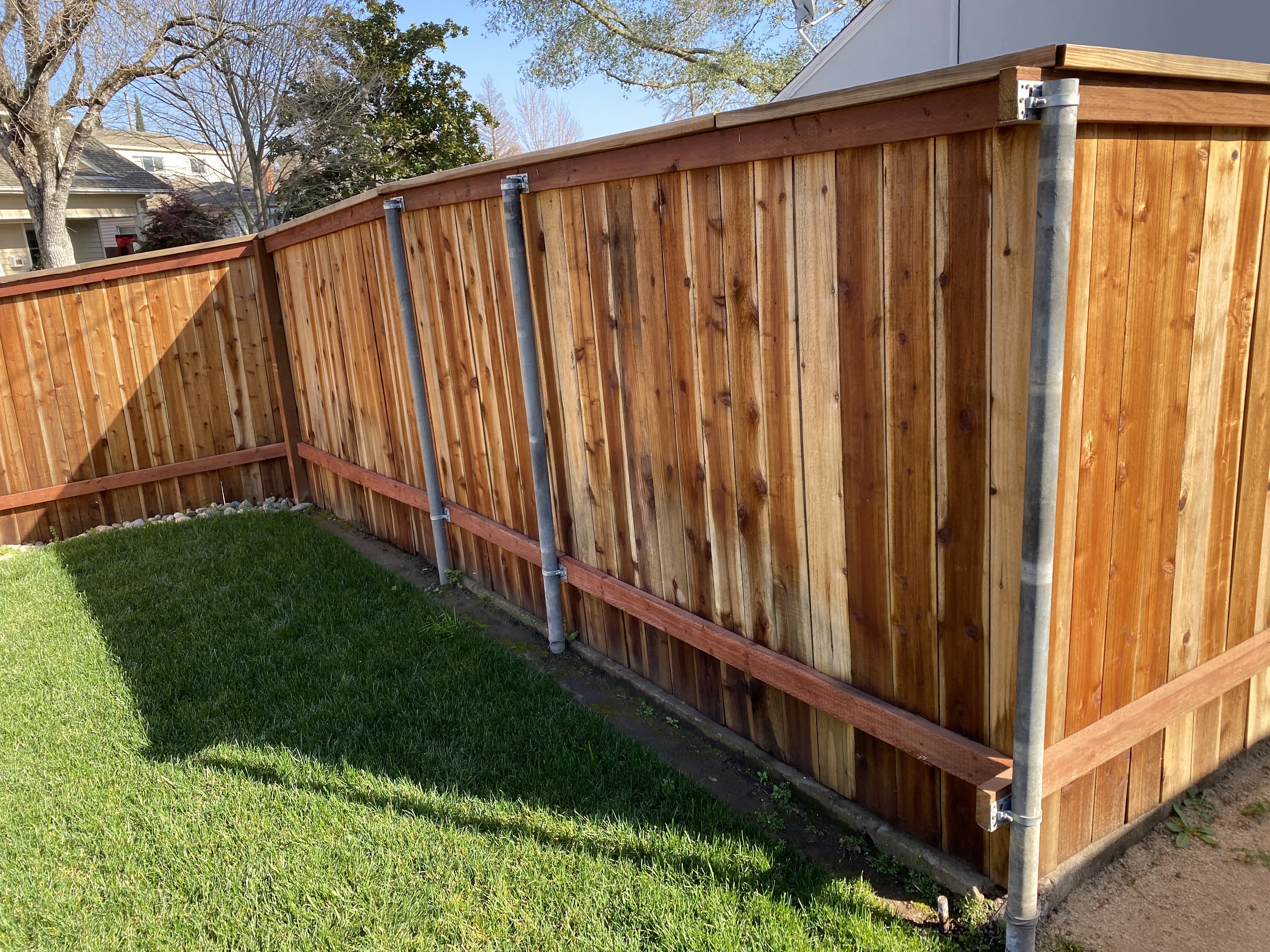 A good city fence contractor knows that cedar is best when it comes to fencing your home. Not only will you get your security needs met with cedar, but it's also extremely appealing to the eye. One of the best things about this type of fencing is that it can withstand high winds or storms without breaking or wearing out.
Cedar fencing is more expensive than most other types on the market, but when you consider how strong and appealing it is compared to other products, you might decide that it's worth the extra cost.
To install cedar fencing, Folsom Fencing Contractor often uses cedar boards or pickets. You can choose between many different types of finished boards or ones that are not treated at all. If you want the most natural-looking product for your fence, you may want to choose ones that are not treated. On the other hand, if you want something that will last a long time and won't rot or splinter easily, Folsom Fencing Contractor can treat them for you. Some people even prefer red cedar boards because they look so beautiful against their fencing.
One of the most popular types of cedar fencing is a style called picket. If you're not familiar with this product, it's made up of many thin boards that create the look of a picket fence for your yard or garden. You can get them in different heights and widths, but most people choose to use four-foot-high pickets because they achieve the desired look and make it easy to see over the fence. 
Call (916) 943-7519 to get free estimates.
Folsom Cedar Fence Benefits
A cedar fence will repel termites, those nasty little bugs that can destroy your home. This is due to the fact they cannot chew through the wood because it's so dense and durable. Not only will this type of fencing stand strong against termites, but it also keeps other pests away as well.
For cedar fencing, there is often no need to paint or seal. This is super beneficial in that it saves you time and money. You can also buy wood preservatives or stains to increase the life of your fencing if needed, but for most purposes, it won't be necessary.
Cedar fence is also very adaptable, meaning your fencing contractor can install it on almost any type of home or structure. It's best around the yard but you can even use it for patios and decks if you want to create a unified look throughout your landscaping area. While some other types of materials are okay on patios, they will eventually require painting or sealing to prolong the life of the product.
Even though cedar fencing is not cheap compared to other products on the market, you'll see that it's extremely durable and tough against most weather conditions. It requires less ongoing maintenance than some other fencing materials as well. With prices increasing these days for everything from gasoline to food, we all want to save money when we can. Folsom Fencing Contractor will be able to help you find a high-quality type of cedar fence in Folsom that fits your needs.
Folsom Fencing Contractor is ready to help you with all your fencing needs. We serve all of Sacramento County with fences for both residential and commercial purposes. Call us today at (916) 943-7519 with questions or to schedule an appointment for a free estimate!