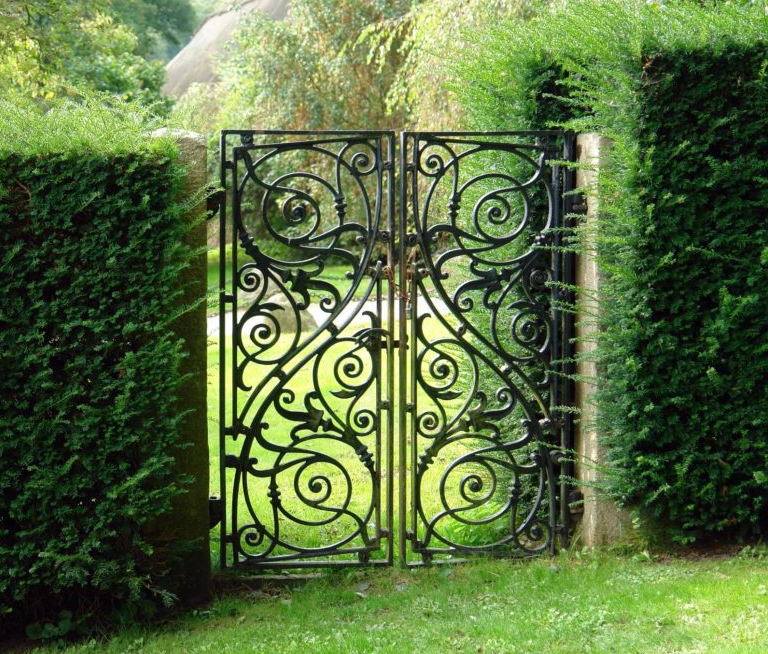 Folsom Fencing Contractor builds the most handsome, dependable driveway gates for customers throughout Folsom, El Dorado Hills, and the Sacramento Region. Whether you're looking to have your gate made out of steel, aluminum, wrought iron, or cast iron, the team to call is Folsom Fencing Contractor. It is no surprise that our driveway gates are the most popular choice among homeowners, as they are durable, low maintenance, and always beautiful. We want to make sure you're 100% satisfied with your new driveway gate!
Folsom Fencing Contractor can meet with you at your home to discuss your needs and budget. Once we have a clear idea of what you're looking for, we will get to work on designing the perfect gate for your property. If you already have a specific design in mind, bring it along with you on your consultation so that one of our specialists can provide feedback and make any necessary adjustments!
Once the design is finalized, our contractors will install the gate in your driveway. We take pride in every one of our gates, so you can be sure that they are built to last. If you're looking for a new standard black or brown driveway gate, we have plenty of options available! If you're interested in something with more personality, browse through our vast selection of decorative metal choices. If you're not quite sure what you're looking for, take a look at some of our most popular styles!
Call Folsom Fencing Contractor at (916) 943-7519 to get started.
Steel Driveway Gates
Mainly due to its heaviness, steel is often chosen for commercial driveway gates. The commercial property certainly gains a big benefit from steel, in that the protection is kicked up to eleven. On the flip side, homeowners may hesitate before using this material for their gate, as the weight of a swinging steel door is more likely to cause damage to their adjacent structures. Steel driveway gates are ideal for high-traffic areas, or just very imposing locations.
Wrought Iron Driveway Gates
If you're looking for something with a touch more elegance, don't forgo wrought iron as a possibility. We offer both classic designs and more modern choices in this material. One of our most popular styles is the Normandy, with double top-hung panels for extra power on your gate. This material can be great for homeowners who are looking to add a little more class to their property.
Aluminum Driveway Gates
If you're concerned about rust or corrosion due to frequent exposure to water, consider aluminum for your gate. Aluminum will not rust or chip like steel can and is fairly easy to maintain. All of our aluminum driveway gates are powder coated for added durability; this material is often chosen by customers who need strength with low maintenance.
Cast Iron Driveway Gates
When you're looking for the most intimidating driveway gate possible, you can certainly do worse than cast iron. Cast iron is a very tough material, with the only downside being that it rusts over time–if left untreated. If you're looking for something that can stand up to any sort of punishment, this would be our recommendation.
Not sure which driveway gate material is right for your needs? We recommend a consultation! Our team will go over all of these materials and help you determine which one is best for your backyard security. If you have any questions in the meantime, drop us a line!
Folsom Fencing Contractor offers customizable driveway gates in Folsom that are sure to keep your home safe and secure! Get a free consultation by calling us today at (916) 943-7519.